We are pleased to invite 11th grade 5-point English Language teachers across Israel to apply for the 2019-2020 Negotiation Education Teachers Fellowship run by PATHWAYS Institute for Negotiation Education in partnership with the U.S. Embassy. Teachers interested in taking part in this participatory and creative program are invited to read the details below and to submit an application for consideration.
Please take into consideration that we cannot accept all interested applicants as we must take into account a variety of factors, including logistical considerations such as geographic distribution and proximity to potential partner schools.
Announcement: 27/10/2019
Application Deadline: 07/11/2019, 21:00
Decisions by: 11/11/2019
OVERVIEW
PATHWAYS Institute for Negotiation Education works with high school students and teachers to learn and apply problem-solving negotiation skills based on methodology developed at the Program on Negotiation at Harvard Law School. 
Teachers taking part in the NET Fellowship will join a dynamic national community of educators developing best practices and tools for incorporating negotiation education into the English Language curriculum. 
Participating Fellows will take part in unique professional development workshops and exclusive webinars, working together to deepen their professional knowledge and skills and to create original activities for bringing negotiation concepts and skills into the classroom via the EL curriculum.
As part of the Fellowship, PATHWAYS hosts a two-day Game Changers workshops pairing Fellows' schools with students from different backgrounds and communities (including students from diverse Jewish and Arab communities, both secular and religious). This intensive workshop complements the ongoing learning led by teachers in the classroom, and students at participating schools will gain practical skills for negotiating creative agreements and resolving conflicts in their schools, families, communities and beyond. 
The PATHWAYS NET Fellowship and Game Changers workshops are based on the "Getting to Yes" negotiation methodology developed at Harvard University and are conducted entirely in English.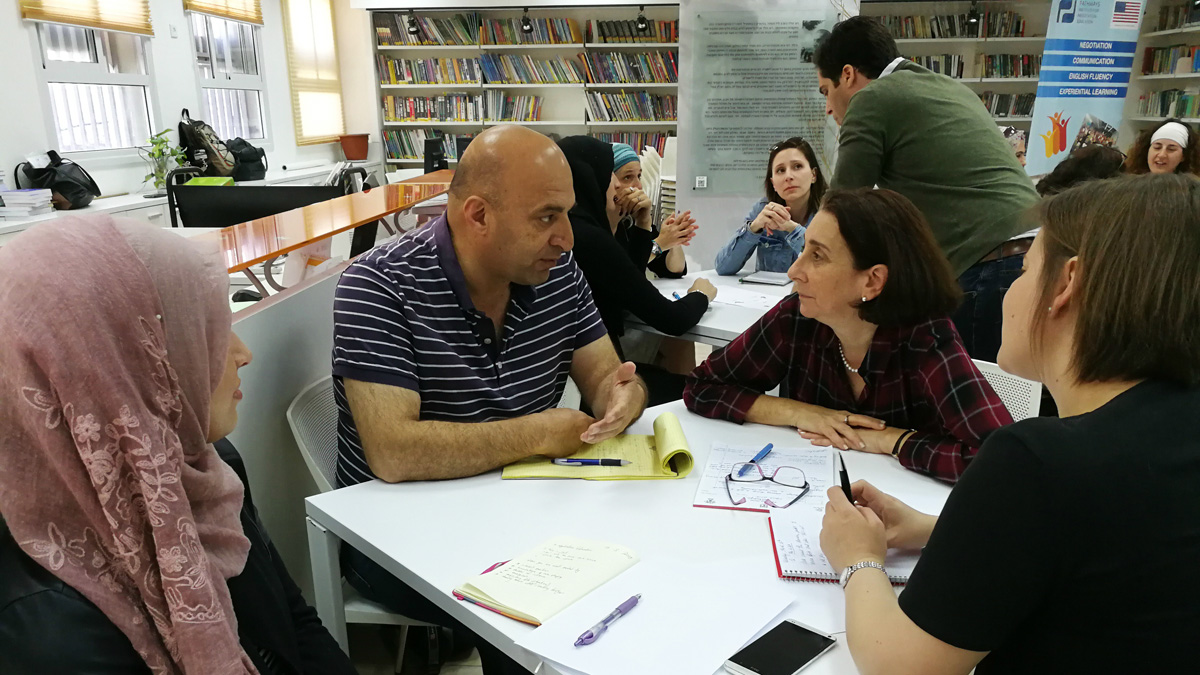 PROGRAM STRUCTURE
20 teachers (10 inter-communal school pairs) from across Israel will be selected to participate in the U.S. Embassy-supported 2019-2020 NET Fellowship program, which will include the following:
Fellowship orientation and launch event at the U.S. Embassy in Israel's branch office in Tel Aviv (November 19, 2019).

Pairing with another school and teacher representing a different, neighboring community.

A two-day experiential Game Changers workshop for students led by PATHWAYS facilitators: one day hosted by each school in a pair (November – April).

Two days of interactive professional development workshops on key negotiation concepts and tools and for working together on creating original teaching activities to bring relevant negotiation concepts into the classroom via EL curriculum (One session will be held in the north, one in the south. Tentative dates: December 17, 2019 & March 31, 2020).

Please note that this is a national program, meaning that participants will travel independently to the on-site workshop. Participation is required for completion of the gmul hishtalmut.

  

Three webinars (interactive web-based seminars you can join from home) with international negotiation experts (past guests have included Donna Hicks, author of Dignity; Dan Shapiro, author of Beyond Reason; 

Bruce Patton

, co-author of

Getting to Yes

;

Rachel Viscomi

, Director of the Harvard Negotiation & Mediation Clinical Program; and

Naseem Khuri

, Dragonfly Partners

).

Collaborative creation and sharing of teaching activities to explore and reinforce principled negotiation ideas, skills, and values via English Language curriculum.

Personal coaching and support for teaching activity creation and implementation.

Closing event for Fellows to share and celebrate created teaching activities (June 2, 2019).
Dates Recap*:
*These dates are tentative

– we may

modify based on responses received in the application around fellows' availability.
Fellowship Launch November 19, 2019.
Professional development workshops in center & north (final location to be determined):

December 17, 2019

& March 31, 2020.
Closing event June 2, 2019
Students and teachers completing the program will be awarded a certificate from PATHWAYS and the U.S. Embassy.
Fellows will receive a 30-hour Gmul Hishtalmut (pending accreditation with MOE) for full participation in the program, including participation in all teacher workshops and sessions, and submission of final assignment (original teaching activity and reflection).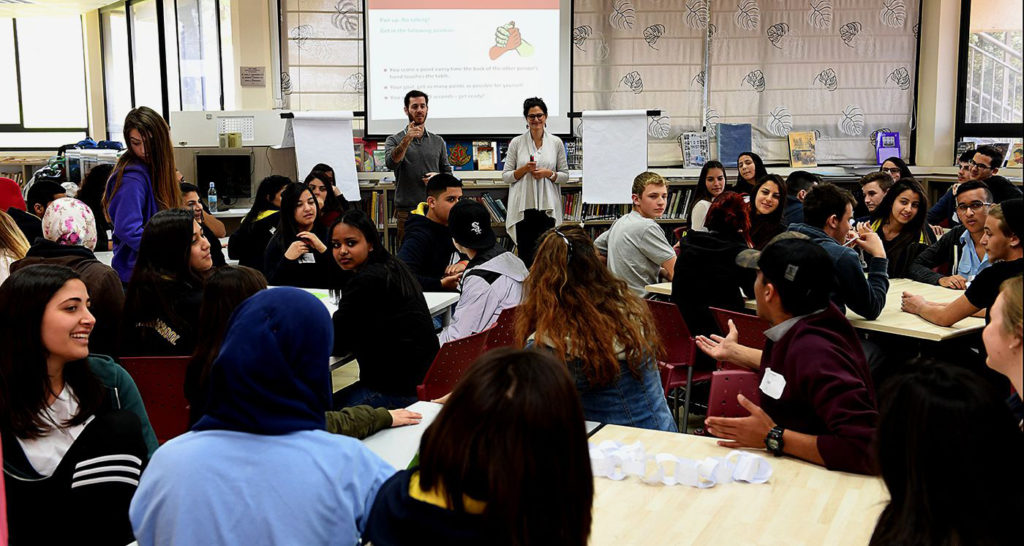 REQUIREMENTS
Teachers

: Participating teachers will be responsible for playing an active leadership and creative role in the program. Please see "Teacher Role" section below for details.

Grade Level

: 11

th

graders (As this program has limited spots, only students who are committed to participating should be considered by teachers).

English Proficiency

: All student participants must be enrolled in a 5-point English course.

Class Size

: In order to maximize learning opportunity for students, we are looking to create paired groups of around 40 students:

20 from each school

.

Students

: Students must be committed to active participation, comfortable speaking and reading in English, and open to encounters with students from different backgrounds.

School Support

: It is essential that others at your school be involved. Please consider if other key stakeholders at your school (principals, coordinators, parents) would actively support your full participation, and that of your school and students, in such a program.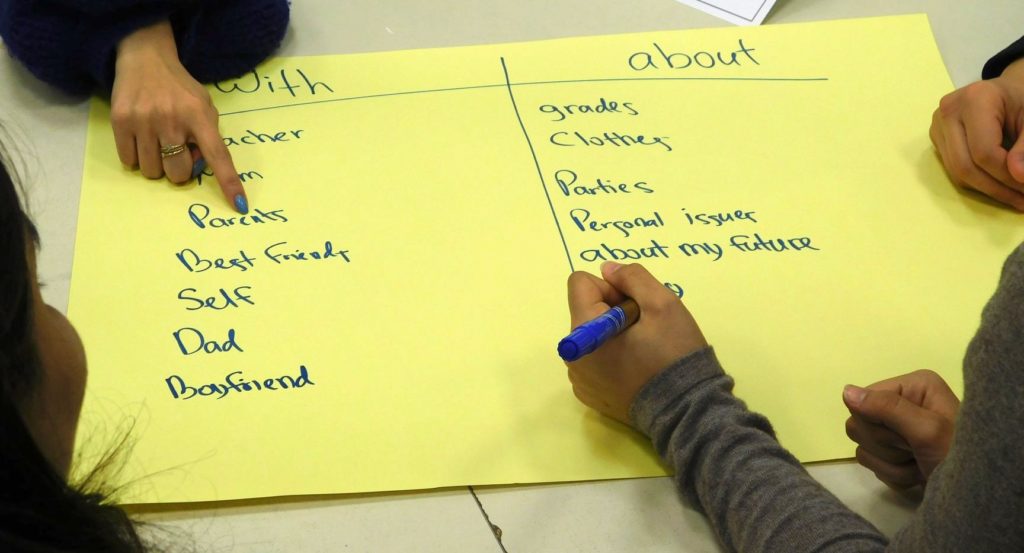 COSTS
Primary costs of the program are sponsored by the U.S. Embassy in Israel. However, there are some costs that schools and teachers will need to cover.
Participating schools are asked to contribute and take a stake in the program by:
Providing students from

both

schools with snacks, drinks and a full lunch on the day they host the workshop at their school.

Arranging and covering costs of bus transportation on the day in which they travel to their partner school.
Teachers will need to make their own travel arrangements in order to attend sessions and workshops for Fellows.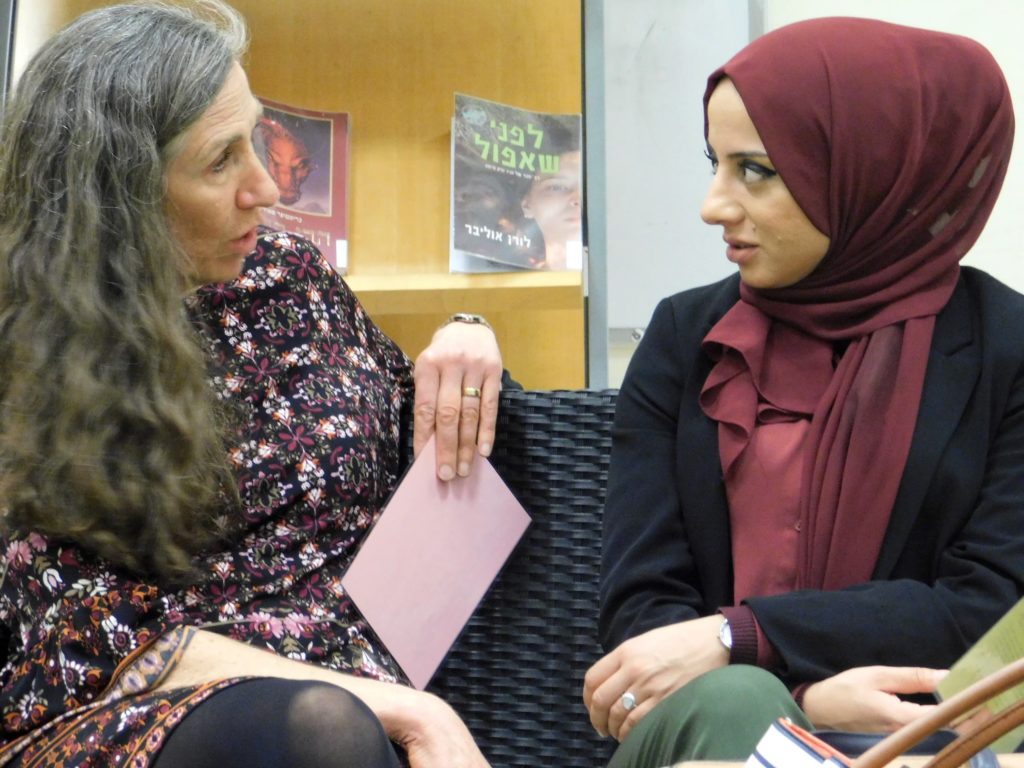 TEACHER ROLE
Selected Fellows will join a growing community of teachers working together to bring problem-solving negotiation education to their schools and students, and to create teaching activities that connect relevant negotiation concepts with the English Language curriculum. 
The Fellowship is a significant commitment across the academic year. Please consider whether you can commit (with school administration support) to the following before applying:
Attend an orientation and program launch session at the U.S. Embassy in Israel's branch office in Tel Aviv on Tuesday, November 19, 2019 from 10:30 – 16:00.

Take part in two-days of skill-building and classroom-application workshops for teachers, one in the north and one in the south (Tentative dates: December 17, 2019 & March 31, 2020).

Coordinate scheduling and logistics of a two-day Game Changers workshop for students, including a pre-workshop site visit to your school by a PATHWAYS facilitator.

Set student expectations, secure required permissions from parents, conduct pre-workshop preparation, and collect pre- and post- workshop questionnaires.

Submit final assignment for Gmul: Create an original teaching activity that integrate key negotiation-related concepts and tools into the English language curriculum. Write a personal reflection. 

Participate in 3 online webinars with guest negotiation experts (from home).

Take part in a year-end session (Tentative date: June 2, 2020).
We will offer personal support and coaching to teachers in all program activities and provide unique opportunities for enrichment, networking and advanced learning with our network of partners.
APPLY
To apply, please complete our online form and submit by November 7, 2019 at 21:00.
Please note that participants who have previously participated in the NET Fellowship are not eligible to repeat the Fellowship (although another teacher from their school can apply to take part).
Participants in other PATHWAYS programs, including past student Game Changers workshops, the Summer Institute, or other independent activities may apply for the Fellowship. 
Decisions will be made by November 11, 2019.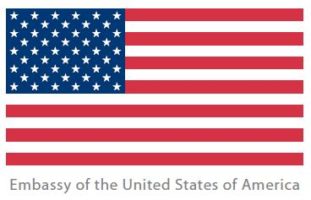 The 2019-2020 Negotiation Education Teachers Fellowship is generously supported
by a grant from the U.S. Embassy in Israel.