Negotiation Skills, leadership, and bridge-building Programs for Students, Educators, AND CIVIL SOCIETY Organizations
The need for Pathways' work continues to be urgent.
As you might have seen, tension, mistrust, and violence between young people from different backgrounds in Israel is on the rise. Pathways is raising funds to help meet the growing and urgent need to work inside the education system bringing young people together from different Jewish and Arab communities to discover another way: the possibility of creatively and non-violently negotiating and problem-solving toward a shared, peaceful, and equitable future.
If you are so inspired, you can support the campaign by donating and/or spreading the word.
WE'RE ALL NEGOTIATORS. LET'S CHANGE THE GAME, TOGETHER.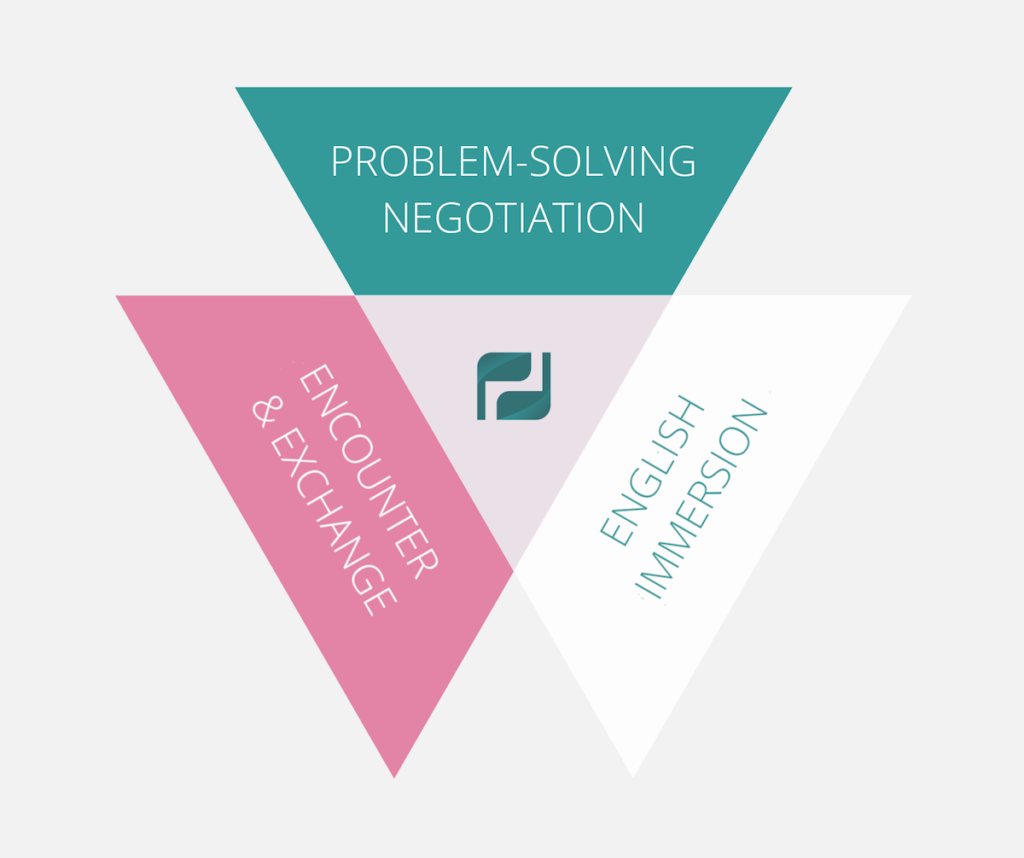 OUR NEGOTIATION EDUCATION PROGRAMS blend experiential learning of creative negotiation skills, inter-communal encounter and exchange, and CONTENT-BASED LANGUAGE IMMERSION
STUDENTS
Our workshops for high school students offer an experiential journey into creative negotiation, foster connections with peers from other backgrounds, and develop vital thinking and communication skills.
EDUCATORS
Our professional development programs equip educators to bring problem-solving negotiation concepts, experiential pedagogy, and practical tools into their curricula and professional practices.
SCHOOL SYSTEMS
We partner with school networks, municipalities and regional authorities to incorporate negotiation education and inter-communal exchange into their education systems.
CIVIL SOCIETY
We work with educational and aligned social impact organizations to develop problem-solving negotiation, communication, and leadership skills with program participants, staff, and alumni.
VIRTUAL
All of our programs are now available in interactive virtual editions, with adapted exercises and role plays.
"I AM GOING TO USE THESE SKILLS IN MY DAILY LIFE EVERY TIME I NEED TO NEGOTIATE SOMETHING THAT IS IMPORTANT TO ME AND WHEN ONE OF MY FRIENDS OR FAMILY MEMBERS NEEDS SOME HELP."
Adir, HaAmit Rishon LeZion
PARTICIPATING SCHOOL NETWORKS