Negotiation Programs for Students, Educators, Schools & Organizations
PROBLEM-SOLVING NEGOTIATION IS A KEY LIFE SKILL
AND AN ESSENTIAL PART OF A WELL-ROUNDED EDUCATION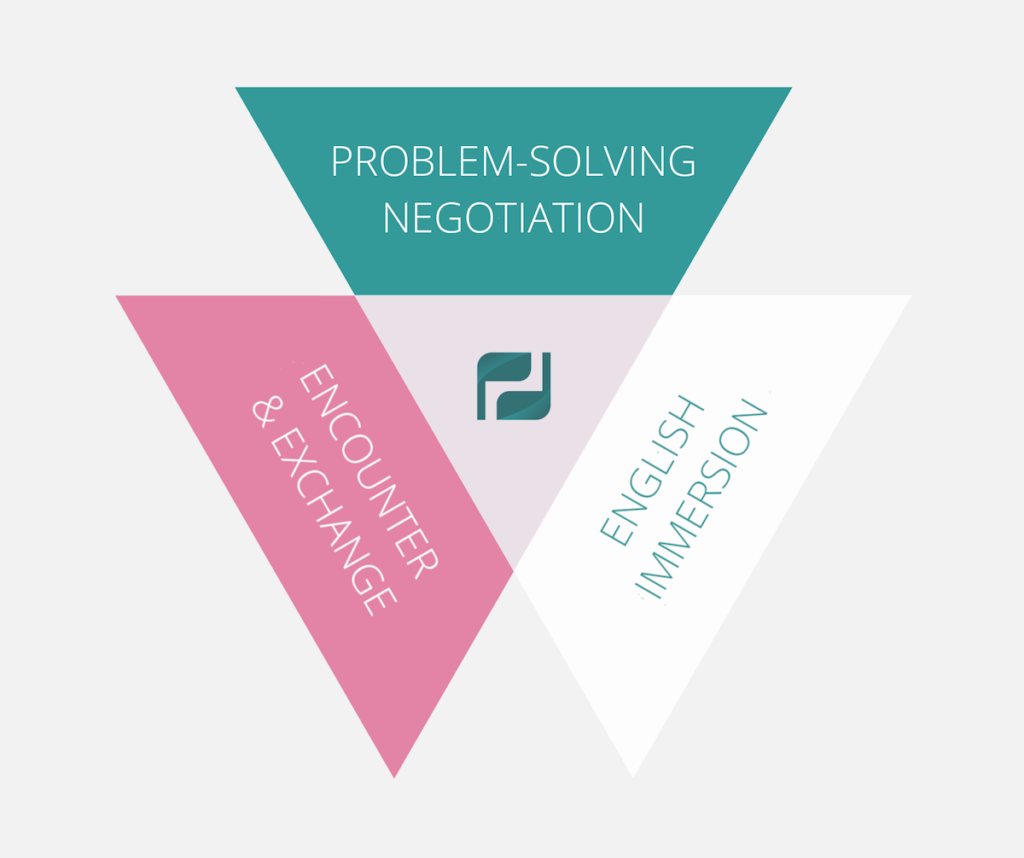 OUR CORE NEGOTIATION EDUCATION PROGRAMS bring together experiential learning of negotiation skills, content-based English language immersion and intercommunal encounter and exchange.
Workshops, Courses, seminars & consulting
Students
Our workshops for students offer dynamic, experiential journeys for discovering a problem-solving approach to negotiation, and provide an immersive opportunity to practice spoken English.
Educators
Our professional development programs equip teachers and administrators with practical concepts, frameworks and tools, and explore how to incorporate them into existing curricula and programs.
Schools
School networks, municipalities, and regional authorities work with us to incorporate negotiation education and intercommunal exchange into their pedagogical approaches and professional cultures.
Organizations
We work with educational and social impact organizations to help them establish a constructive culture of problem-solving negotiation and effective communication, and to nurture leadership skills.
"I AM GOING TO USE THESE SKILLS IN MY DAILY LIFE EVERY TIME I NEED TO NEGOTIATE SOMETHING THAT IS IMPORTANT TO ME AND WHEN ONE OF MY FRIENDS OR FAMILY MEMBERS NEEDS SOME HELP."
Adir, HaAmit Rishon LeZion
PARTICIPATING SCHOOL NETWORKS