You won't find long lectures or pop quizzes in our workshops. Everything we do is based on an experiential approach to education. Participants experiment by doing something intuitively (a game, a role play, a simulation), then examining their results together, reflecting on what factors affected their outcomes, and determining what they might want to change or try the next time around. This experiential method creates a more profound connection to and understanding of key concepts. It also gives each participant a personalized journey into new ideas and tools to which they can connect their own outlooks and lived experiences, whatever their backgrounds or points of view.
We uncover assumptions and preconceptions that shape how we negotiate with others, helping participants to name their assumptions, identify more enabling ones, and foster a mindset of growth and possibility.
We build key life skills for effective problem-solving and communication, practicing and learning to apply new skills with practical tools.
We develop foundational knowledge of relevant theory and create a shared vocabulary to support effective negotiation and communication.
PATHWAYS & Covid-19
In light of the current situation, PATHWAYS has, for the time being, suspended in-person workshops and programming. We have moved our educator programs, such as the NET Fellowship, online and are continuing to work with and support our national community of educators through our ongoing and expanded series of Negotiation Education Master Classes. As the situation evolves, we are adapting further online programming to continue to bring problem-solving negotiation education into the educational system - for students and educators alike - in partnership with school networks, teachers, and academic colleges.

We are also offering online interactive workshops to members and staff of a variety of organizations.

Please contact us if you have any questions or are interested in exploring potential collaborations. We hope that you stay healthy and well during these challenging times. Sincerely, the PATHWAYS team.
STUDENTS
GAME CHANGERS – ONLINE WORKSHOPS
Our sequence of 90-minute Game Changers digital workshops builds vital life skills by introducing students to a problem-solving approach to negotiation based on methodology developed at the Harvard Negotiation Project. In interactive sessions – with games, break-out exercises and creative role-plays adapted for online learning – students will discover key negotiation concepts and practical thinking tools while strengthening their English language skills. We can run the workshop with single schools and with mixed school groups. We are rolling out these workshops in partnership with school networks. 
GAME CHANGERS
The Game Changers Student Workshop is our flagship two-day experiential negotiation skills program involving two high schools paired together. Participating 5-point English high school students discover foundational concepts of problem-solving negotiation through engaging and interactive exercises, role plays, and games. Students are fully immersed in a supportive and nonjudgemental English-speaking environment built upon the negotiation course material and partnership with students from another social and linguistic background. Each participating school in the pair hosts one day of the program at their school during the regular school week as an official co-curricular learning experience and intercultural exchange supported by the administration. PATHWAYS has delivered Game Changers workshops to several thousand high school students in a wide range of communities. In the 2018-2019 academic year, PATHWAYS worked with 800+ students from diverse Jewish and Arab communities in 40 schools.
PRE-SERVICE EDUCATORS
ACADEMIC COLLEGES – COURSES
PATHWAYS staff have created semester-long and intensive courses designed for aspiring educators at leading academic colleges such as Achva Academic College and David Yellin College of Education. Courses are led by PATHWAYS facilitators to prepare future teachers with problem-solving negotiation concepts and skills that they can incorporate into their curricula, teaching practices, and professional pedagogy.  We are now offering a variety of interactive online courses and seminars. 
ACADEMIC COLLEGES – HUBS
PATHWAYS works not only with education students (i.e. future teachers) at academic colleges, but also with the faculty and staff to develop their capacity to sustainably run problem-solving negotiation education programs and courses.
ACTIVE EDUCATORS
ONLINE WORKSHOPS
PATHWAYS is now offering a selection of online professional development workshops and seminars for educators. 
NET FELLOWSHIP
The Negotiation Education Teachers (NET) Fellowship is a year-long exploration of the intersection between negotiation education and the English Language classroom that is designed to provide tools, skills, and creative experiential methodology for participants' classrooms and schools. Teachers are paired with counterparts from other communities for the year. The pair's students go through a Game Changers workshop together, providing a transformational experience for students, a clinical observation case for the teacher pair, and a catalyst for pedagogical growth and exchange in the schools. Schools are supported in continuing their engagement with one another through connections with recommended partners who conduct follow-up activities in related topics.

NEGOTIATION EDUCATION SUMMER INSTITUTE
The annual Negotiation Education Summer Institute run by PATHWAYS with the support of the U.S. Embassy has become known as a premiere professional program for English Language educators and praised as "the ultimate educational retreat" by participants. The course is built around the book, "Difficult Conversations", diving into complementary negotiation material to the other cornerstone program, the NET Fellowship. Whereas the Fellowship is focused on 5-point English educators over the year, the Institute may be relevant for a broader range of EL instructors and administrators. It is action packed into a four-day residential experience, typically held in early August. Past guest experts have included Sheila Heen (Harvard Law School and Co-Author, Difficult Conversations); Whitney Benns (Harvard Grad School of Education);  Rachel Viscomi (Director, Harvard Negotiation & Mediation Clinical Program); Dr. Elizabeth Rayer (Partner & Head of Enterprise Learning at Vantage Partners).
PATHWAYS EDUCATOR COMMUNITY
Educators who have taken part in PATHWAYS programs become part of a growing and diverse network of educators working to bring problem-solving negotiation skills, mindsets and values into their schools. Activities of the community include a series of Negotiation Education Master Class webinars with guest experts, facilitated Negotiation Education Labs for peer-learning and exchange, Negotiation in Practice Panels to learn from practitioners, and access to the PATHWAYS online membership platform and resource library – a growing database of negotiation education activities and tools for the classroom.  
PATHWAYS has been certified by Israel's Ministry of Education as a provider of professional development courses and participating educators receive PD ("gmul") credits. 
SCHOOL SYSTEMS
SCHOOL NETWORKS
PATHWAYS works with school networks (e.g Darca, Amal) to create programs for systematically incorporating negotiation education into their schools. Programs include student and educator workshops, custom materials, curriculum and classroom integration, and student summits. 
MUNICIPALITIES & REGIONAL AUTHORITIES
Our municipal and regional programs support local authorities in integrating negotiation education into their school systems, in coordination and partnership with relevant stakeholders and communal organizations. We are currently focused on working with "mixed" cities to bring together their diverse populations. 
ORGANIZATIONS
LEARNING PROGRAMS FOR SOCIAL IMPACT ORGANIZATIONS
PATHWAYS works with social-impact and educational organizations to deliver a variety of negotiation skills learning programs, bringing problem-solving negotiation skills into a relevant and applicable context for program participants, alumni and staff. Programs also emphasize connection, team-building and leadership. We are now offering a selection of interactive digital workshops. 
INSTITUTIONALIZING PROBLEM-SOLVING NEGOTIATION
We collaborate with aligned organizations to help them incorporate the learning and practice of negotiation concepts and skills into their core programs with beneficiaries, staff and training teams.
INTERNATIONAL LEARNING & EXCHANGE
We partner with international schools and organizations to deliver workshops and programs that provide a meaningful joint learning experience and encounter for their participants/alumni with students or teachers in the communities in which we work. Online options are now available. 
PLUS
THE GAME CHANGERS PLUS NETWORK

PATHWAYS is partnering with a growing network of selected organizations and individual consultants to provide Game Changer schools with opportunities for curated follow-up programs ("Game Changers Plus") that reinforce connections between schools while furthering relevant communication skills. Here is a list of our current partners and what they do:
Jerusalem Peace Builders: Storytelling and Personal Connections Workshop (Interpersonal Communication)
JPB's skilled facilitators continue to deepen the counter and exchange of the work started in the Game Changers program as students reunite for a creative and compassionate session built around sharing in one another's personal narratives.
Alfie Gelbard: Spoken Word Poetry Workshop (Intrapersonal Communication)
Alfie uses the medium of performance poetry to encourage students out of their shells, building oral proficiency and honing English language skills. Alfie's workshops play in negotiation language and self-expression by using word play, sensory detail, and improvisation to raise confidence and deepen connections.
Speak Up: Public Speaking and Communication Skills Workshops (Public Communication)
The trailblazing team at Speak Up promotes public speaking and dives deeper into the element of communication. High school students practice and improve their ability to speak confidently, persuasively, and directly. They do so while reinforcing and integrating the specific terminology and language from the negotiation frameworks with which the students are now quite familiar.
Please contact us if you are interested in joining the Game Changers Plus network.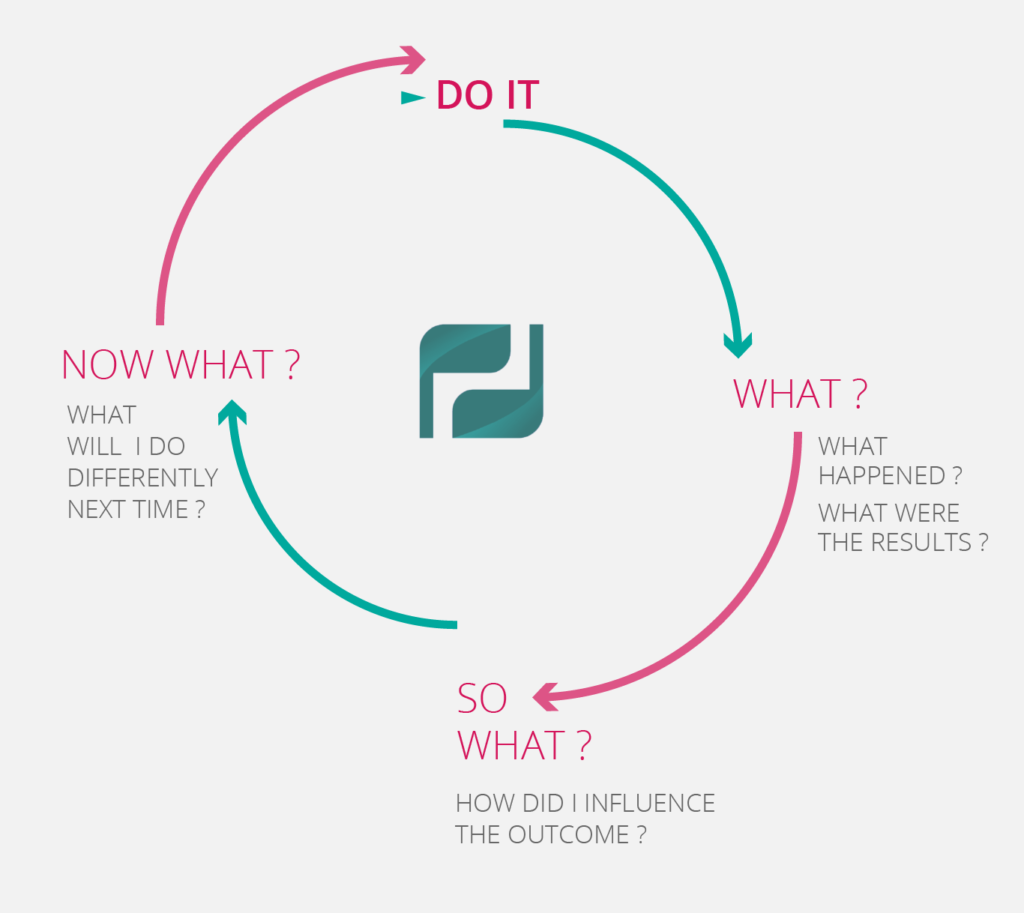 PATHWAYS programs REVOLVE around a progression of experiential learning cycles supported by a process of FACILITATED DISCOVERY, connection and experimentation. Participants learn by doing, reflecting, and then constructing new conceptual frameworks and practicing skills together.