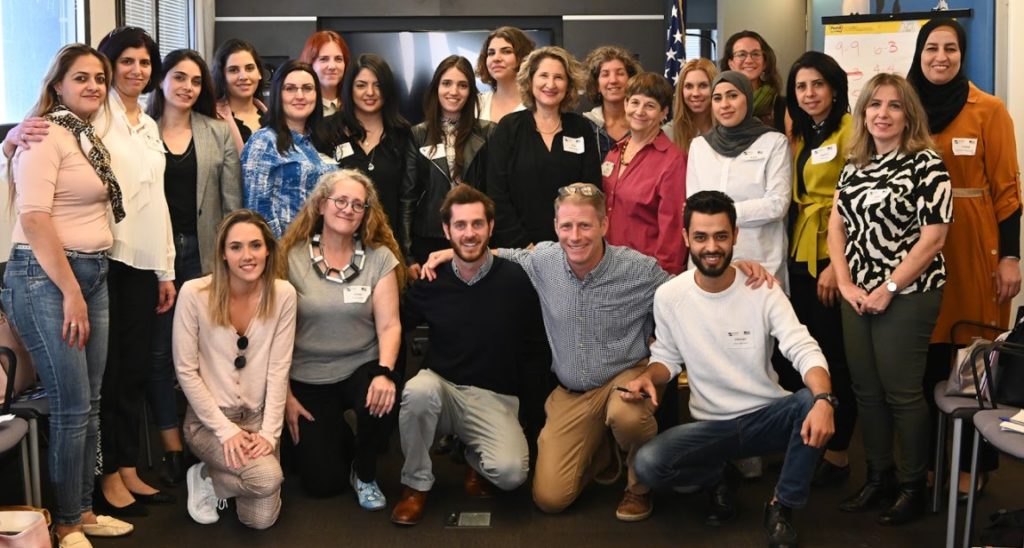 PATHWAYS's annual Negotiation Education Teachers (NET) Fellowship fosters learning and practice of problem-solving negotiation into the Israeli national educational system through professional leadership development of English language teachers, impactful experiential learning for high school students, creation of a shared library of teaching tools, and ultimately catalyzing of a national community of educators.

Despite shifting from an in-person Game Changers workshop to a trial virtual two-part workshop due to the pandemic, our 2019-2020 participants still had a productive and successful experience in which 60 students from 3 schools cultivated their knowledge and skills in utilizing interest-based negotiations. 
The completion of the Negotiation Education Teachers Fellowship in 2019-20 would not have been possible, without the support, creative thinking, patience, and cooperation of the U.S. Department of State, U.S. Embassy Israel. Their vision, actualized by their remarkable team, was a light in the dark for PATHWAYS and a source of reassurance and calm for many of our partners in the peace-building education field.