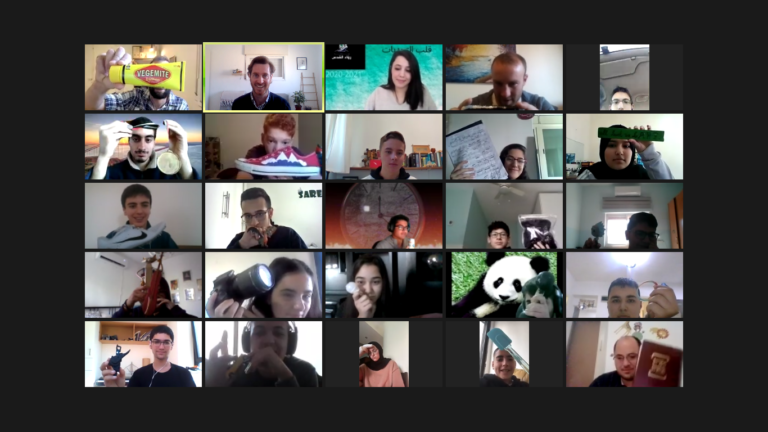 Hi, this is Mike K writing, facilitator and program manager here at PATHWAYS.
Throughout the months of November, December and January 2021 PATHWAYS facilitated a five part negotiation skills workshop series for two schools in Jerusalem. 
Many thanks to our partners Learning Together who have supported us for many years and helped us connect with these two wonderful groups of students. 
Students came from the schools Hartman and Rawad Al Kuds. Their teachers – Idan and Chayim (Hartman) and Tamara (Rawad Al Kuds) – brought together a curious, intelligent and inspiring group of students for our 5 x 90 minute sessions over Zoom. 
Through simulated negotiations, discussions and games, students learnt the 7 part interest-based model for negotiation that we teach in all of our programs. Throughout the process they were able to meet one another and get to know a little bit about one another. 
For example one of our opening activities is called go grab whereby students are asked to go and find an item in their house which represents them in some way. After bringing the items back to their computers they were sent into breakout rooms to discuss why this item is important to them. Students spoke openly about their passions for gardening and plants, animals, artwork, music and sport amongst many other things.
Despite the virtual space, intimate conversations were had and connections were made between the students.
Many thanks to all the students and teachers as well as Learning Together for making this series a really memorable experience, certainly it was for me. And thanks to my co-facilitator Michael Schnall for his support and encouragement.