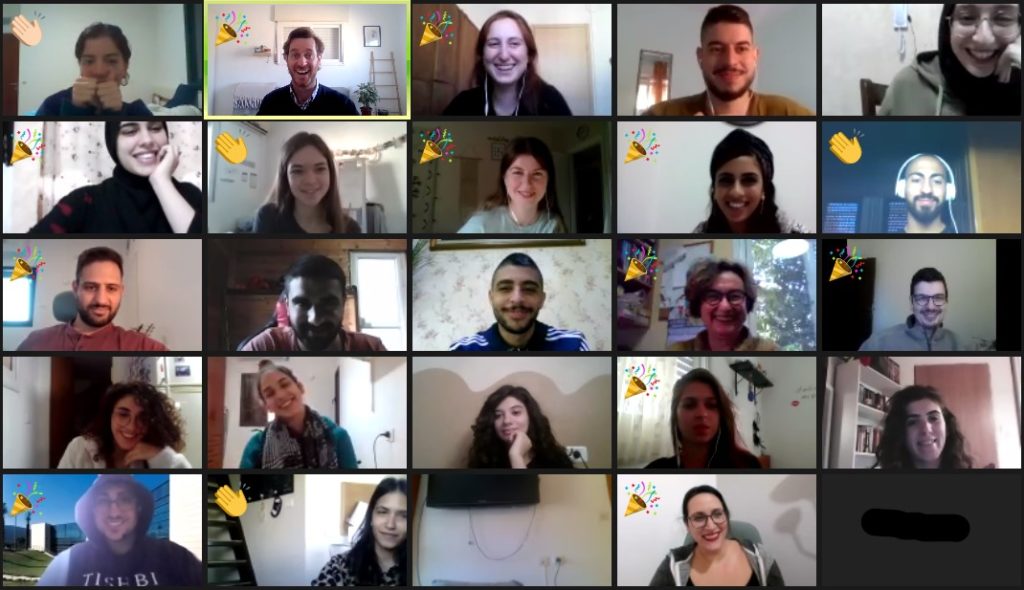 We are thrilled to share some of the upcoming partnerships and programs that we are initiating in the new year!


Under the auspices of Stevens Initiative and the Aspen Institute through our Game Changers in Education program, this October we are launching our pilot cohort which will bring together undergraduate education majors in the U.S. with pre-service teachers from academic colleges in Israel for an interactive virtual joint learning and exchange program. Click here to read more!

PATHWAYS is excited to partner with Hands of Peace in the launch of its leadership and negotiation program for alumni in autumn 2021. Participants will be based in the region, along with the U.S. Facilitated by PATHWAYS, it will provide participants with practical tools and skills that they can apply in their communities and day-to-day lives, in engaging with social leadership and in making a positive contribution to their wider community and to society both beyond the program and immediately as they progress through it.

The Amit School Network, Israel's only government-recognized network of religious Jewish education, joins the PATHWAYS family with an intra-network negotiation program of their own. Our team will lead a group of Amit educators through a year-long Fellowship whereby they too will form school pairs from diverse backgrounds throughout their network.

This year, we will be bringing together our educator community as we organize and host three "Educator Community Summits" in the North, Center, and South regions. These events will be peer-led by members of our alumni network and will provide an opportunity to reinforce community connections. Our goal is to provide a space for any lead English language teachers who would like to contribute and share practical experiences, tools, and insights from their interactions with negotiation education.