PATHWAYS was honored to host leading experts in negotiation for the second edition of its series of Negotiation Education Master Classes in which bold ideas in negotiation and pedagogy meet the classroom. Members of the growing PATHWAYS community of educators were invited to intimate, interactive video sessions hosted and facilitated by PATHWAYS. 
Guests featured in the 2018-2019 edition: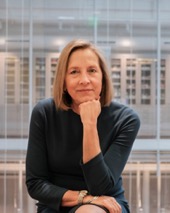 Dr. Donna Hicks: Leading and Resolving Conflicts with Dignity
Dr. Donna Hicks is an Associate at the Weatherhead Center for International Affairs, Harvard University.  Dr. Hicks was Deputy Director of the Program on International Conflict Analysis and Resolution (PICAR) at the Weatherhead Center for International Affairs at Harvard University.  She worked extensively on the Israeli/Palestinian conflict and as a member of the third party in numerous unofficial diplomatic efforts. In addition to her work in the Middle East, Dr. Hicks founded and co-directed a ten-year project in Sri Lanka.  She has also worked on the conflicts in Northern Ireland and Colombia and conducted several US/Cuba dialogues. She is the Vice President of Ara Pacis, an Italian non-governmental organization based in Rome.  They are currently involved in a dignity restoration project in Syria and Libya. Dr. Hicks was a consultant to the British Broadcasting Company where she co-facilitated encounters between victims and perpetrators of the Northern Irish conflict with Archbishop Desmond Tutu. The encounters were made into 3 television programs, Facing the Truth, which were aired throughout the United Kingdom and on BBC World.
Author of Dignity: Its Essential Role in Resolving Conflict and Leading with Dignity: How to Create a Culture That Brings Out the Best in People.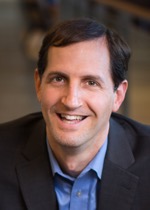 Dr. Daniel Shapiro: Emotions & Identity

The founder and director of the Harvard International Negotiation Program, Daniel Shapiro teaches a highly evaluated course on negotiation at Harvard College; instructs psychology interns at Harvard Medical School/McLean Hospital; and leads executive education sessions at the Program on Negotiation at Harvard Law School, Harvard Kennedy School, and Harvard Medical School/McLean Hospital. He also has served on the faculty at the Fletcher School of Law and Diplomacy, Tufts University, and at the Sloan School of Management at Massachusetts Institute of Technology.
Named one of the top 15 professors at Harvard University, Shapiro specializes in practice-based research—building theory and testing it in real-world contexts. He has launched successful conflict resolution initiatives in the Middle East, Europe, and East Asia, and for three years chaired the World Economic Forum's Global Agenda Council on Conflict Resolution. Focusing extensively on the emotional and identity-based dimensions of negotiation and conflict resolution, Shapiro led the initiative to create the world's first Global Curriculum on Conflict Management for senior policymakers as well as a conflict management curriculum that now reaches one million youth across more than 20 countries. He is the recipient of numerous awards, including the American Psychological Association's Early Career Award and the Cloke-Millen Peacemaker of the Year Award. In May of 2019, Shapiro was named Harvard's Joseph R. Levenson Memorial Teaching Prize for Excellence in Undergraduate Teaching, the oldest of the teaching awards given out by the Undergraduate Council.
Author of Beyond Reason: Using Emotions as You Negotiate and Negotiating the Nonnegotiable: How to Resolve Your Most Emotionally Charged Conflicts
Dr. Elizabeth McClintock: Teaching Negotiation
Elizabeth A. McClintock, Ph.D. is a co-founder and Partner of CMPartners. Dr. McClintock has over 20 years of experience offering consulting services to and designing and implementing negotiation, conflict management, peacebuilding, and leadership training programs for both public and private sector organizations around the world. Dr. McClintock has taught and trained in association with numerous leading universities around the world including the Institute for Management Development (IMD), the Graduate Institute (Geneva), the National University of Singapore (NUS), University of San Diego, and Kashmir University. Dr. McClintock also periodically guest lectures at Brandeis University, Harvard Law School, UMass Boston, and Columbia University School of Public Health. She is currently an Adjunct Professor at the Johns Hopkins University School of Advanced International Studies (SAIS) in Washington, D.C and a lecturer at The Fletcher School, Tufts University.
Participating educators said: 
"I am profoundly moved and affected. It really does seem so obvious but isn't."

"Thank you for the Webinar, it was great. Got me thinking of my next extra curricular activity at school…"