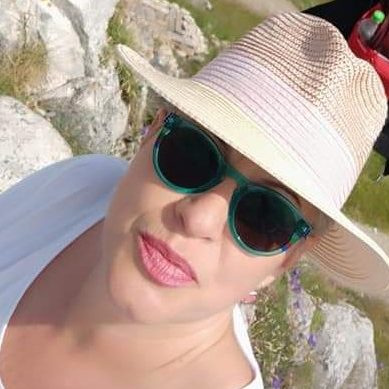 Version
Download

482

File Size

51.55 KB

File Count

1

Create Date

January 5, 2020

Last Updated

January 5, 2020
More is Less or Less is More?!
Created by
Carmen Avrouskine
Summary
The Road Not Taken by Robert Frost – introducing the communicative concept of negotiation, connecting to English language use in classroom, using experimental explanatory teaching methods.
Learning Objectives
Interests vs opinions
Inquiry & acknowledgment vs advocacy
Ladder of inference – data, interpretation, conclusion
Focusing on the goal – win-win
Expressing empathy before offering solution
Lead-in / Preparation
Choose the English center for this activity – it has two entering doors.
Prepare signs for the doors to choose either one to enter – path one & two.
Prepare two different boxes of sweets – toffies & candies.
Ask students to choose and open one of the boxes.
Handout worksheets with HOTS literature concepts.
Handout vocabulary list of negotiation vocabulary/chunks/fill in sentences.
Handout sheet to choose a summarizing activity – reflection/video clip/flashcards.
Estimated Class-Time Required
90 minutes-lesson for pre-activity, basic understanding and summarizing.
45 minutes-lesson to prepare post-activity.
45 minutes-lesson to present in class.
Description of Activities
Meet students at English center and ask to choose a door to enter.
Ask them to choose a box to open and pick a sweet.
Handout WS to write process of decision – small groups.
Switch candies – negotiation skills – inquiring, acknowledgement, advocacy.
Relate to HOTS and ladder of inference – data, interpretation, conclusion.
Start preparing the portfolio with WS.
Read the poem.
Answer LOTS questions from Literature book.
Prepare flashcards with negotiation concept vocabulary/questions/chunks.
Plan final assignment – post activity – reflection/video clip/poster/dance, etc.
Key Vocabulary / Phrases
New vocabulary – HOTS, poem, negotiation.
Asking questions chunks – interview, inquiry.
Reflection vocabulary.
Assessment
Completing a Literature portfolio as per inspectorate request.
Creating a video clip.
Interviewing a family member/friend on a personal dilemma.
Building similar activity for youth movement activity/dancing drill/sports drill, etc.
Preparing a slam poem on the topic.
Reflection
Creating an activity using the skills of inquiry, acknowledgement and advocacy.
Presenting it in class.
Mentioning three new skills gained from this activity.
Comments
This activity is planned for 11th graders 4 points students, medium level of English.
Attached Files
| File | Action |
| --- | --- |
| More is Less or Less is More.docx | Download |