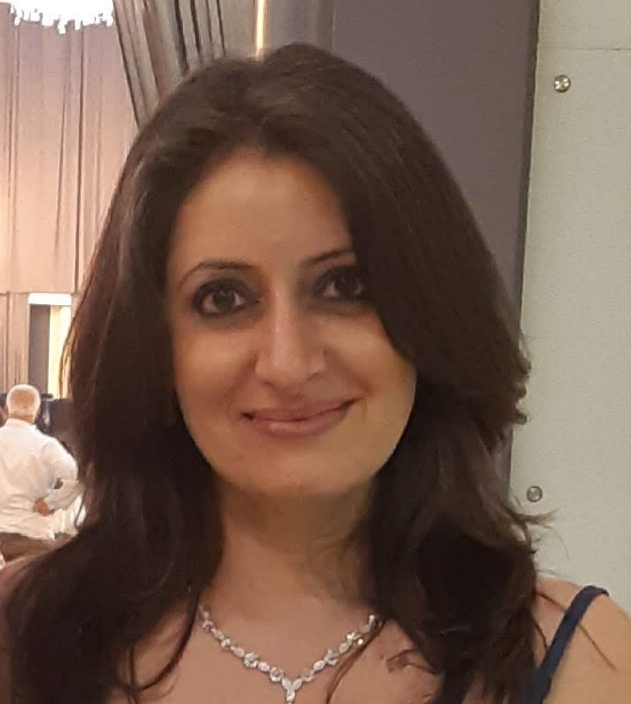 Version
Download

251

File Size

43.95 KB

File Count

1

Create Date

May 29, 2023

Last Updated

May 29, 2023
How Comfortable Are Your Shoes?
Created by Buthaina Bisharat-Mabjish
Brief Description
It's a role-play of the main characters of Mr. Max Kelada, the narrator, Mrs. Ramsay, Mr. Ramsay and the "People-on-the-Ship" Representative (an imaginary character). However, it includes both the internal and external voices of the various characters along with the opportunity to be in the shoes of more than one character.
Learning Objectives
In general, students will become more familiarized with some concepts and terminology through practice and further exposure. On the other hand, students will be asked to go beyond their blind spot, see what's around in an attempt to overcome prejudice and stereotypes.
To be more specific, students will be learning the following skills and concepts:
Skills:
Distinguishing different perspectives

Raising awareness of self, others and internal voices

 Acknowledgment: stepping into others' shoes and feeling how it's like to be the other, thereby leading to a better understanding of and a genuine acknowledgment of the other. 
Concepts:
Stereotype, first-impression, connotation, prejudgment, argumentative, dogmatic, familiar, and other.
Lead-in / Preparation / Prerequisite Knowledge
Students should have read and studied the short story, "Mr. Know-All." 
According to the Ministry's literature program, they're supposed to do a post-reading activity that carries relevance to the material studied. 
For the purpose of being able to do this specific post-reading task, students should be familiarized with some concepts and phrases that I have mentioned earlier.
But this is how I developed the idea of "How Comfortable Are Your Shoes?", which can be helpful for an introduction:)
Shoes as a Metaphor 
Through the ages, fashion has introduced different types of shoes matching with people's different tastes and needs and carrying the flavor/marks of the various cultures and civilizations.
Shoes, metaphorically or literally, have become part of an individual's or a group's identity, distinguishing them from others…sometimes separating them from the other, thereby allowing them to alienate, degrade, and hate that different other.
And some may argue about how comfortable, beautiful and/or genuine their shoes are. 
And we can never really tell whether they're right or wrong unless we try those shoes and compare… maybe together we could cooperate and have a better understanding and come up with a new form of shoes that could be comfy for this specific journey.
In our activity, we'll be stepping into others' shoes and feeling/understanding how it's like to be them.
In one of the activities we had in V-NESI 2020, I shared with my group in the breakout room that "Acknowledgement" seemed to me like stepping into the other's shoes. And therefore, we need to allow students to be in others' shoes to be able to genuinely acknowledge the others' feelings and to be able to cooperate or grow together and reach a better state and outcome. And that notion stayed with me and inspired me to do this activity that I gave it the figurative name of "How Comfortable Are Your Shoes?"
Estimated Class-Time Required
Two lessons
Description of Activities
Role-Play Activity
Divide students into groups of five or less in class or into Breakout Rooms in case of a Zoom.

Students choose one of the following characters: Mr. Max Kelada (Mr. Know-All), the narrator, Mrs. Ramsay, Mr. Ramsay, or "People-on-the-Ship" Representative (an imaginary character). Every student plays two different roles. There are two scripts in total. One script is from the argument on pearls (climax) and the other is from the end of the story (resolution). 

Each student writes what one of the characters said on one column (it could be same words said in the story or they could come up with a statement/ sentence based on the context of the story). In another column, they should write what that character thought, in other words, its internal voice. 

Students work on second scene and switch roles, enabling themselves to experience another character's internal voice.

Performing: students act out the two different scenes of "what was said" and what was thought" that they've written in their groups in front of the class OR video record themselves. (Each column on the worksheet is acted out as one set, which means, students have 4 short acting scenes in total)

Teacher asks students to reflect on how they felt during the activity, what was hard, and what they learned or gained.
Key Vocabulary / Phrases
Stereotype, prejudge, misconception, decision-making, conclusion, acknowledgment, minority, majority, in my opinion, according to, patriotic, loyal, honest, dishonest, sacrifice, reputation, integrity, cocksureness, perspective 
Assessment
Students perform in front of the class or document their work by video recoding themselves.
The teacher gives points on task fulfillment, fluency and accuracy according to the rubrics provided by the Ministry of Education. It's on the literature handbook on page 31.
(https://meyda.education.gov.il/files/Mazkirut_Pedagogit/English/literaturehandbookrequirementsDecember5.pdf
Reflection
Students can provide feedback on how they felt taking the different roles, what felt difficult and obstructed their way, account to something new they've learnt and /or feel they should have done differently, whether they're satisfied with the outcome and if not, what they would change.
Attachments
Students can use quotes from the story:
http://drnissani.net/mnissani/world/Mr%20Know-All.htm
Student's Activity Worksheet. 
Comments
Teacher can conclude with reference to the title of the activity that neither of the main characters' shoes were comfy. Both holding prejudice and being prejudiced against suffered. Only when learning the facts, acknowledging the other, and cooperating do people get to a better place.
And let us not forget what lies under those shoes!
 Generally speaking, when barefoot, all have five fingers in each foot, and know that underneath lies an amazing structure of bones, joints, skin tissue, nerves, blood, etc. that when healthy, all works in perfect harmony with the body and its surrounding.
There are different shapes, sizes and colors of humans' feet, but whether you like it or not, we're basically the same in many ways, more alike than different.
Attached Files
| File | Action |
| --- | --- |
| Copy of Mr. Know-All Post Reading - Said vs Thought.docx.pdf | Download |