Thank you for being a part of the 2018-2019 Negotiation Education Teachers Fellowship. We're thrilled that you've joined us for this journey. We understand that this program is unique in its structure and intensity, and hopefully also atypical in what you'll learn, gain and contribute. In order to help you navigate the Fellowship, we've laid out the process and key documents below. If you have any questions, please don't hesitate to reach out! 
Welcome to the PATHWAYS community!
Sincerely,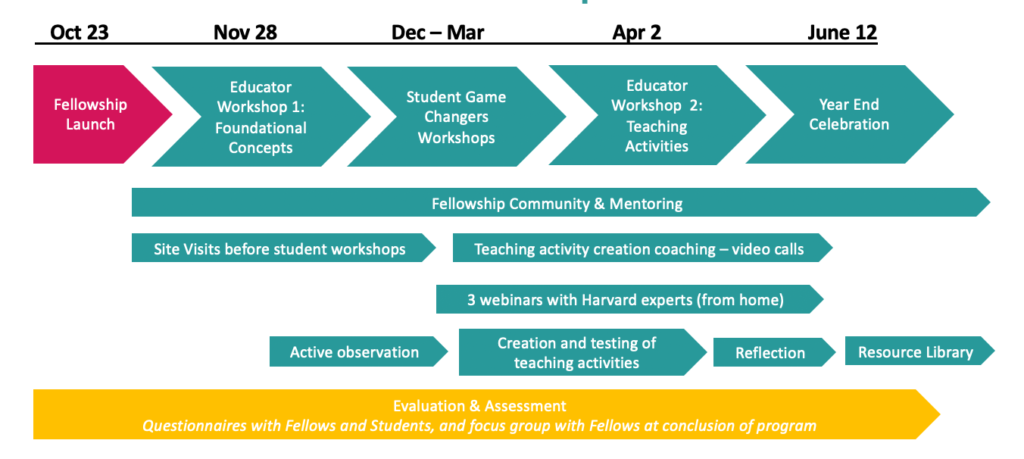 Please register

for the 30 hour Gmul Hishtalmut with a grade through Pisgat Bat Yam.

The name and number of the course is: 087 – אנגלית – הוראת מיומנויות בסיסיות של משא ומתן באנגלית
NOTE: Dates listed on the Pisga site are NOT accurate. Please disregard them and make note ONLY of dates specified in correspondence with PATHWAYS.
Per MOE requirements, attendance is required for at least 80% of all meetings, workshops and webinars.
Rubric for graded written assignment:
 
Great
Good
Needs Improvement

Weight

Teaching Activity Creation 

Using template provided at Teacher Workshop 2, creation of two original teaching activities that integrate concepts of problem-solving negotiation into E.L. curriculum.

Creation of 2 complete, original teaching activities and refinement based on experimentation

50 points

Creation of 2 complete, original teaching activities

40 points

Creation of 1 complete, original teaching activity

30 points

 50%

Reflection and Lessons: Teaching Activity Creation

3-4 complete paragraphs

How did the activity-creation process go?

Did you try out the tool? What worked well? What could be adjusted?

In-depth and meaningful reflection

25 points

Reflection shows some insight

20 points

Reflection lacks insight

15 points

 25%

Personal Reflection

3-4 complete paragraphs

What concepts were most relevant to you in this program? What did you learn? What would you like to apply going forward and how?

In-depth and meaningful reflection

25 points

Reflection shows some insight

20 points

Reflection lacks insight

15 points

 25%
 
 
 
Final Grade
100%
Educator Workshop 1: KEY concepts
Please note: these tools are for YOU as teachers, not yet for your students! Please do not prepare your students with this material so they can get a fresh learning experience during the Game Changers Workshops.
In our workshop we compared and contrasted traditional high-low bargaining (aka "haggling") to principled, problem-solving negotiation. What do you see below? What are the downsides of this approach? Could Andy & Dwight "play the game" of negotiation differently? What would you advise based on our recent experience? 
Note that when they refer to "options," they are referring to what we call walk-away "alternatives."
Following our spontaneous conversation about haggling in stores and markets, we wanted to share with you the NPR video on the history of price tags:
Game Changers Workshops for students
Before
Site Visits: Please make sure to arrange your site visit with Rachel! We'll come visit your school, meet with you and your principal, do a quick walk-through of your planned workshop space together, and discuss any questions you may have.   
Expectations: Share with students how the program will work and include them in planning for the day you'll be hosting. Please don't share with them details of the concepts we'll explore other than to explain that we'll be working on learning tools and skills for day-to-day negotiation for personal and professional uses (not addressing social or political issues). 
Table Assignments: Send us your student names in English organized by table assignments using the Game Changers Workshop Student List Template. Please consider which students should sit together to support one another, and which students should be separated to avoid mutual distraction. Please strive for a mix of genders at each table. 
Photo releases: Please send a signed Photo Release for Parents for each student participant.
During
Our NET Fellowship alumnae Dania Masarwa & Sara Dayan have put together the Game Changers Active Observation Tool for Teachers to help you spot ideas and connections relevant to your teaching practice during your time in the Game Changers student workshop. We understand that you'll be preoccupied with logistics at times, especially on the day that you're hosting. Please use the tool together with your partner teacher to capture relevant ideas and insights. This is not homework, but a tool to help you make the most of the experience! 
Please share with us any photos that you or your students take. 
After
Please dedicate 30 minutes of class time within two weeks to help students complete their post-workshop survey. 
Kindly complete the brief post-workshop survey for teachers. 
Together with your partner teacher, schedule a 30 minute video conference with Avi to review your Game Changers experience and to brainstorm ideas for the second workshop focusing on creating teaching activities (to be held April 2, 2019). 
If you have any questions, please don't hesitate to reach out.
Game Changers WORKSHOP SCHEDULE
 

Workshop

Fellow
Phone Number
Email
Town
School
Date
NETGC 1
Michal Olshack
054-4997321
m.olshack@gmail.com
Kibbutz Emek Harod
Amal Emek Harod
Tues 11.12
 
Yasmine Yassin
054-4599674
ya.yasmine.83@gmail.com
Shefaram
Shfaraam Comprehensive C HS
Wed 12.12
NETGC 2
Ania Klobucka
054-2350186
ania.klobucka@gmail.com
Kseifa
Al Faroq High School
Tues 18.12
 
Lilach Alshech
054-4313539
lilach.school@gmail.com
Gedera
Darca Ramon High School
Wed 19.12
NETGC 3
Liat Katz
052-3429528
liatkatzzz@gmail.com
Shoham
Shoham HS
Mon 28.1
 
Kathy Marshy
054-8035358
kathy@badaan.com
Nazareth
Sisters of Saint Joseph School
Tues 29.1
NETGC 4
Yael Lerner Rotem
058-7443415
yael.lerner@gmail.com
Yavne
Ginsburg HaAlon
TBC
 
Shadi Kanj
055-6621352
shaddy.kanj@gmail.com
Iksal
Iksal High School
TBC
NETGC 5
Ahlam Samara
055-8825700
samara94666@gmail.com
Kfar Saba
The Community School of Beit Berl
Mon 4.2
 
Evrea Ness-Bergstein
052-5090330
enbergstein@gmail.com
Jerusalem
Hebrew University Secondary School (L'Yada)
Wed 6.2
NETGC 6
Luma Matanis
054-4262564
luma_m@hotmail.com
Ibillin
Mar Elias High School
Mon 11.2
 
Liora Lavi
054-5831556
ellie18@bezeqint.net
Herzylia
Tichon Hadash
Tues 12.2
NETGC 7
Yasmine Masri
054-9741944
yasmine.masri2@gmail.com
Deir Al-Asad
Deir Al-Asad Comprehensive School
Mon 25.2
 
Amy Fields
050-8648454
amyjoycefields5555@gmail.com
Zikron Yaakov
Tichon Hamoshava
Tues 26.2
NETGC 8
Rebecca Nessim
054-6699518
Rivkahenglish@gmail.com
Mazkeret Batya
Branco Weisz Rabin High School
Wed 27.2
 
Sarit Katinka
052-6367666
saritkat@gmail.com
Lahav
Kochvei HaMidbar, Joe Alon Center
Thurs 28.2
NETGC 9
Julia Mor
052-5662800
jshnay@gmail.com
Rishon LeZion
Albert Einstein Comprehensive HS (Makif Yud)
Mon 4.3
 
Yosef Kayal
054-7488459
yosef.68@hotmail.com
Judeida-Makr
Bairuni Comprehensive HS
Tues 5.3
NETGC 10
Karen Kalfa
054-5544308
karenkalfa@gmail.com
Gevim
Shaar Hanegev HS
Mon 25.3
 
Raeda Hozayel
050-4552030
raeda_78@hotmail.com
Rahat
Al Razi High School
Tues 26.3
We will host three Negotiation Education Master Classes (video webinars) with guest experts who will lead 90 minute interactive sessions. Links to register will be sent a few weeks before each session, which you'll be able to join from the comfort of your home using your computer or phone. Other members of the PATHWAYS community of educators will also be invited, but this year's NET Fellows will have priority for first questions during Q&A time.  
January 20, 2019 | 20:00: Donna Hicks on Dignity
February 13, 2019 | 20:00: Elizabeth McClintock on Teaching Negotiation
March 21, 2019 | 19:00: Daniel Shapiro on Emotions & Identity

Our guest experts: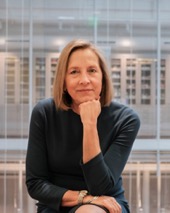 Dr. Donna Hicks: Leading and Resolving Conflicts with Dignity

Dr. Donna Hicks is an Associate at the Weatherhead Center for International Affairs, Harvard University.  Dr. Hicks was Deputy Director of the Program on International Conflict Analysis and Resolution (PICAR) at the Weatherhead Center for International Affairs at Harvard University.  She worked extensively on the Israeli/Palestinian conflict and as a member of the third party in numerous unofficial diplomatic efforts. In addition to her work in the Middle East, Dr. Hicks founded and co-directed a ten-year project in Sri Lanka.  She has also worked on the conflicts in Northern Ireland and Colombia and conducted several US/Cuba dialogues. She is the Vice President of Ara Pacis, an Italian non-governmental organization based in Rome.  They are currently involved in a dignity restoration project in Syria and Libya. Dr. Hicks was a consultant to the British Broadcasting Company where she co-facilitated encounters between victims and perpetrators of the Northern Irish conflict with Archbishop Desmond Tutu. The encounters were made into 3 television programs, Facing the Truth, which were aired throughout the United Kingdom and on BBC World.
---
Dr. Elizabeth McClintock: Teaching Negotiation
Elizabeth A. McClintock, Ph.D. is a co-founder and Partner of CMPartners. Dr. McClintock has over 20 years of experience offering consulting services to and designing and implementing negotiation, conflict management, peacebuilding, and leadership training programs for both public and private sector organizations around the world. Dr. McClintock has taught and trained in association with numerous leading universities around the world including the Institute for Management Development (IMD), the Graduate Institute (Geneva), the National University of Singapore (NUS), University of San Diego, and Kashmir University. Dr. McClintock also periodically guest lectures at Brandeis University, Harvard Law School, UMass Boston, and Columbia University School of Public Health. She is currently an Adjunct Professor at the Johns Hopkins University School of Advanced International Studies (SAIS) in Washington, D.C and a lecturer at The Fletcher School, Tufts University.
---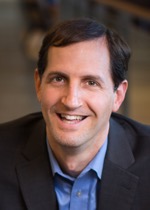 Dr. Daniel Shapiro: Emotions & Identity

The founder and director of the Harvard International Negotiation Program, Daniel Shapiro teaches a highly evaluated course on negotiation at Harvard College; instructs psychology interns at Harvard Medical School/McLean Hospital; and leads executive education sessions at the Program on Negotiation at Harvard Law School, Harvard Kennedy School, and Harvard Medical School/McLean Hospital. He also has served on the faculty at the Fletcher School of Law and Diplomacy, Tufts University, and at the Sloan School of Management at Massachusetts Institute of Technology.
Educator Workshop 2: Teaching activities
In this workshop, we'll work together to invent new teaching activities that can bring problem-solving negotiation concepts into the EL classroom. 
Before
Please hold April 2, 2019 for our second workshop for Fellows, to be held in the North. 
Schedule your pair's coaching video call with Avi after your student workshop to help you brainstorm and get prepared.
During
In the workshop, we'll work together to invent activities from bringing problem-solving negotiation concepts into the EL classroom.  
Past NET Fellows Dania Masarwa & Sara Dayan will join us to provide inspiration and to share their experiences creating negotiation education teaching activities. 
After – by June 3
Please send us your 2 negotiation education teaching activities.
Complete your written reflection.
Teaching activities and written reflection are required for the hishtalmut.
Resources:
Thank you to…
Daphna Cohen, Inspector for the Tel Aviv region for her guidance and initiative in establishing the Gmul Hishtalmut with Pisgat Bat Yam. 
Tziona Levy, Chief inspector, English Language Education, Ministry of Education for her support. 
Risa Levy, Jennifer Klarman, Terry Davidson and the whole team at the U.S. Embassy for their partnership, sponsorship and support. 
All of the NET Fellows for your confidence and creativity and for making this program what it is.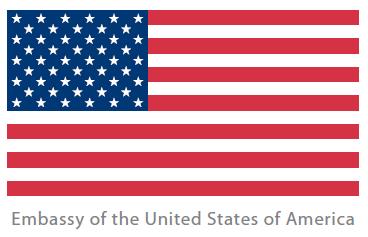 The NET Fellowship is funded by a grant from the U.S. Embassy in Israel.